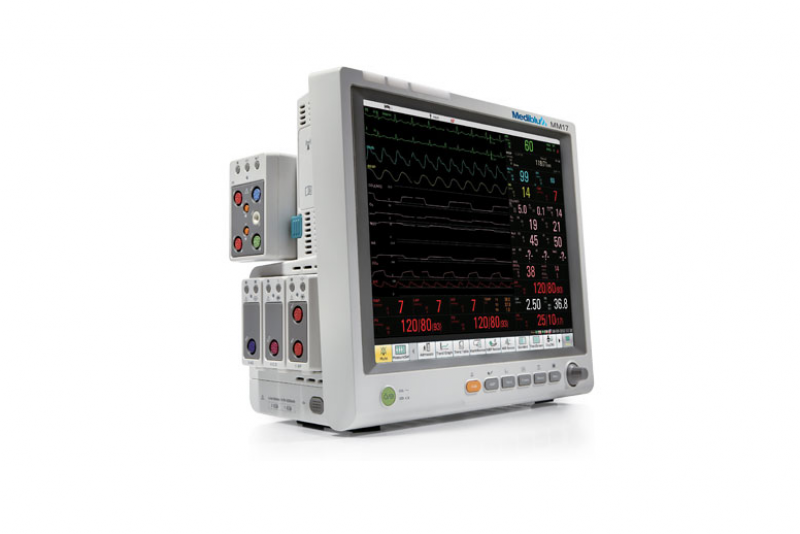 USA
Model - MM17 Features
• The plug-and-play modular design of the elite V8 brings flexibilities to critical cares. Meantime, it offers an easy click-and-switch function to switch between modules with its intuitive MeasureSet Management interface.
• XM Module
• Standard: 3/5-lead ECG, NIBP, SpO2, PR, RR, TEMP
• Optional: 12-lead ECG, 2-IBP
• V-SpO2 Module (Nellcor OxiMax SpO2)
• V-NIBP Module (OMRON NIBP)
• V-IBP Module (Maximum 8-IBP)
• V-C.O. Module (Thermal Dilution Cardiac Output)
• V-CO2 Module (Respironics Mainstream/Sidestream)
• V-AG Module (PHASEIN Mainstream/Sidestream/O2) Power-off Storage
• USB Flash Disk
• SD Card External Communications
• Ethernet
• Bed-to-bed View
• Nurse Call
• VGA/DVI Video Ouput Night Mode
• Night mode with dimmer screen, backlit buttons, lower alarm volume and no HR beeps.